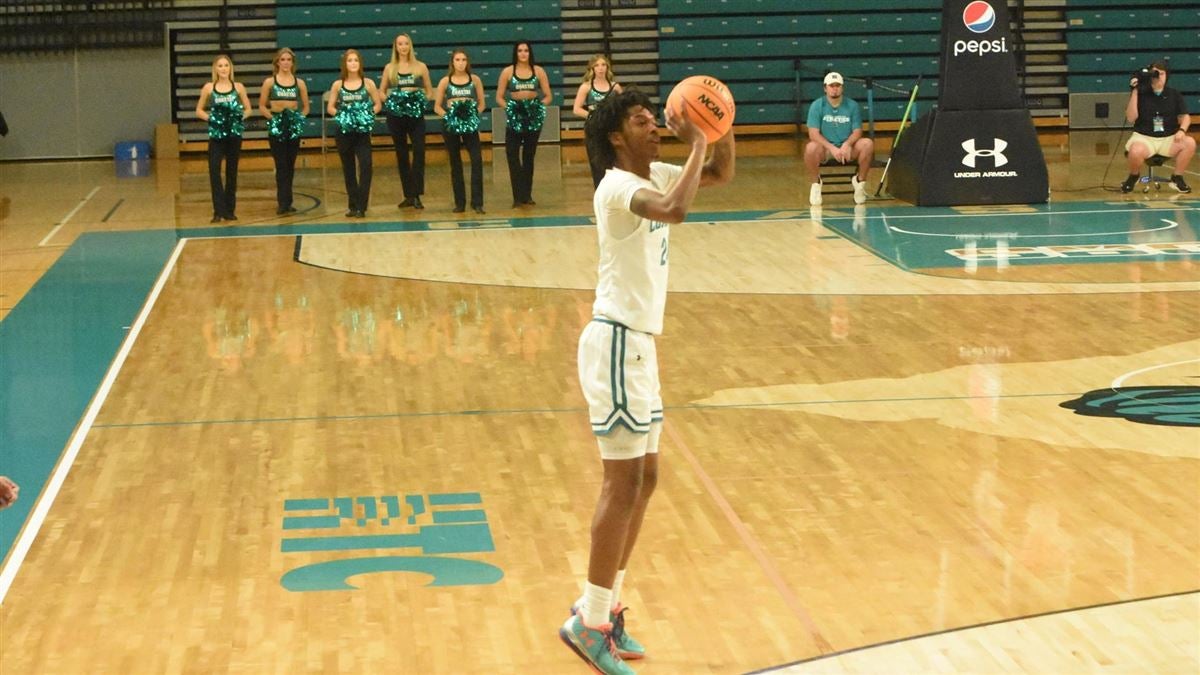 Vince Cole
Both Appalachian State and Coastal Carolina enter this week's home-and-home series looking to reverse recent trends.  The Mountaineers have lost four of six and Coastal has dropped three of the past five, with both teams losing their most recent game, both at Troy.
App State is 6-2 at home and had its two best scoring games of the season against DI opponents, averaging nearly 75 points collectively in wins over Louisiana-Monroe and South Alabama.  Coastal is 1-4 away from Conway and averages just 65 points per game on the road.
Coastal Carolina does have quality wins over South Carolina and Wofford this season, but both came at home and, as noted, their play of late has been much more inconsistent.
COASTAL CAROLINA
Essam Mostafa: The 6'9" redshirt sophomore has been key in some big games, but still struggles with consistency.  He averaged 23.5 points per game in the USC and Wofford wins, but is averaging just 10 points per game in three conference matchups.  He's going to do all of his damage around the rim, either setting up on the low block for a high-post entry pass or screening at the top and diving down the lane.
Vince Cole: South Carolina native, Cole transferred in from St. John's after two junior-college seasons.  He's 6'6" and can be an explosive scorer from multiple areas on the floor.  Averaging 13.5 points per game, Cole has made as many shots inside the arc as behind it, and he's scored in double-digits in six straight games.  Can be a little reckless with the ball, many times when he's driving and help defense arrives.
Rudi Williams: Another JUCO to P5 (Kansas State) to Coastal transfer, Williams is averaging a very efficient 13.4 points per game.  A selective but effective three-point shooter (44.2%), he's also an active rebounder (4.5 per game), passer (3.5 assists), and tough defender (19 steals).  Williams can take Coastal's scoring from average to explosive; in his top five scoring games this season, Coastal averaged 79.6 points. 
Ebrima Dibba: Rangy (6'6") veteran Dibba does a lot of things for Coastal.  He's not a score-first guy, 7.6 points on less than six shots per game, but Dibba leads the team and Sun Belt in assists (6.5 per game), and leads the team in steals (21).  He'll rarely shoot from three-point distance, but he gets to the free-throw line at an alarming rate relative to his infrequency as a shooter.  Dibba is Coastal's glue-guy.
Garrick Green: Green has played in more than 70 games for Coastal, following two junior-college seasons.  He's another tough, dirty-work type of player, scoring modestly (7.4) but he's a 36.8-percent three-point shooter.  Coastal uses the four-guard lineup, with ballhandlers weaving and moving constantly around each other or off of screens.  Green does a little of everything, blending well into the team concept.
Josh Uduje/Wilfried Lakayi This final two pieces of a primary seven-man rotation, Uduje is a 6'5 shooting guard and Lakayi a 6'9" power forward, yet their scoring output is oddly similar.  Both average 6-7 points per game, with very comparable three-point shooting numbers.  Each is also around 34 percent from the arc, and Uduje is surging with five of eight double-digit scoring performances in the past seven games.
Coastal runs a ton of motion at you.  Four-man weaves, two-man games on the wings, quick swing passes around the perimeter, and post players flashing from the free-throw line to the block.  There's a lot of eye candy and it requires good defensive communication to manage it.  With all of that motion and ball exchanges can come some carelessness, as Coastal has the worst turnover margin in the league.  But, because the Chanticleers spread opponents out, they tend to rebound well offensively and create a lot of second-chance opportunities. 
APP STATE
Adrian Delph: Delph is averaging 19.5 points per game on 44.1-percent three-point shooting in conference play to date.  Another key has been his willingness to take contact around the rim, with Delph shooting 86.4 percent from the free-throw line and scoring nearly a quarter of his points in league games from the line.  But Delph needs help; as defenses continue to focus more on him, other Mountaineers have opportunities.
Donovan Gregory: Despite his typically quiet offensive persona, Gregory has proven to be a catalyst to wins.  In five DI wins, he's averaged 12.2 points on 60.5-percent shooting, but in nine DI defeats those numbers drop to 7.2 points and a little under 50 percent.  Gregory is going to make his normal contributions as a rebounder, a passer, and a defender, but being purposeful about establishing his offense pays dividends.
Michael Almonacy: Almonacy remains in a frustrating shooting slump, but he's altering his role to adjust to the struggles.  He's averaging 6.5 assists over the past four games, more than 2.5 times his average in the first 13 games.  Still, Almonacy is taking 11-12 shots per game in those last four, and converting a hair less than 30 percent of those attempts.  His shooting eye is yet another key to propelling App State's offense into the 70-point range.
James Lewis Jr.: Lewis just keeps battling; in conference play, he's averaging 8.0 points (66.7% FG) and 8.0 rebounds (3.5 offensive) per game.  Lewis is often outmanned by larger frontlines and that takes a physical toll, but he keeps fighting and has seen his minutes increase to better than 30 minutes per game in league play.  Lewis will have to manage Coastal's Mostafa throughout the game, largely man-to-man.   
CJ Huntley: Huntley has established himself in the rotation and likely as a starter going forward.  Three double-digit scoring games to start conference play are highlights, and now he focuses on developing consistency.  Teams are starting to adjust defensively to his presence as a spot-up shooter in the corners.  It will be important for Huntley to start learning which adjustments will offset enhanced defensive attention.
Justin Forrest: One thing to note about Forrest's career production come conference play; in two seasons under head coach Dustin Kerns, Forrest's number have always improved in league games.  In the past two seasons, Forrest has averaged 16.3 points per conference game, increasing upon his average from the nonconference schedule.  History suggests that App State needs Forrest's involved production in Sun Belt matchups.
As always, defense is the key staple in winning games, but even solid defense can be compromised by consistent inability to score.  As an example, App State is 0-5 this season in DI games where the opponent scores 70 points.  Maybe more significant, even in games where the Mountaineers hold DI opponents to less than 70, App State is just 5-4.  Over the past two seasons, the Mountaineers have won 65 percent of all games when holding opponents under 70 points.  
GAME ANALYSIS
When App State knocked Coastal Carolina out of the Sun Belt Conference tournament last season, the Mountaineers overcame a sub-30-percent shooting performance by producing 20 points from Chanticleer turnovers.
Again, defense has been at the heart of App State victories for much of the past two seasons, as it was in that sole win over Coastal last season.  But Mountaineer point production is still a key to victories – under Kerns, App State has won 72 percent of its games when the Mountaineers score at least 70 points.
Keep Coastal off of the offensive boards (14.2 per DI win) and get physical with them defensively in the backcourt (14.2 turnovers per DI loss).  Gregory looks to be a tough matchup for Coastal, much in the same way he was for Louisiana-Monroe (15 points, 8 rebounds).
Renewed production from either or both of Forrest and Almonacy is an obvious difference-maker, especially as App State struggles to create offensive output beyond the current six-man rotation.
APP STATE 66 – COASTAL CAROLINA 63
Source : https://247sports.com/college/appalachian-state/Article/COASTAL-CAROLINA-vs-APP-STATE-GAME-PREVIEW-180531123/
1453